Lipsomal Colostrum Immune Pro-6
Regular price
Sale price
$36.63
Unit price
per
Sale
Sold out
Liposomal Colostrum Immune Pro-6 is Mother Nature's perfectly formed natural Nano-technology for balancing the body and helping with Rejuvenation, Regeneration and Immune Enhancement and Regulation. It contains all of the Immune Factors, Anti-Aging Factors, Essential Nutrient Factors, and Metabolic Factors, in their whole food form, which allows your body to fully absorb this "first food".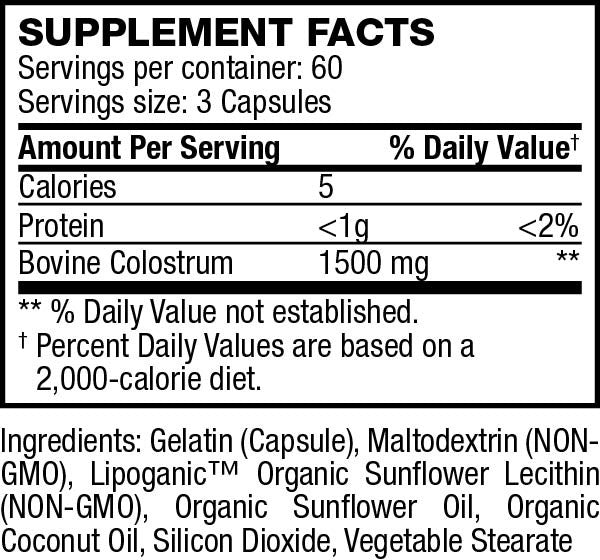 10% SAVINGS ON ALL SUBSCRIPTIONS

FREE SHIPPING ON ALL ORDERS $50+

90-DAY MONEY BACK GUARANTEE
A Fortune In Life Is good Health!
Choose Life's Fortune Vitamins & Supplements For Better Health And Energy.
Long time user! Very happy!
Great product and I can feel the health benefits from this remarkable supplement.
Immune booster
Switched to this brand as it's much less expensive, use it for immune support.
I started taking these and felt so much better within a couple of days
My acupuncturist told me to use this to boost my immune system!! Worked better than I expected I stay well as long as I use this I got the flu and took this 4 times a day and was over the flu in 3 days :)
Healthy healing in Bottle..
My husband has leukoderma, but he feels better after taking colostrum. He agrees that the colostrum is very useful for his immune system.
Works well!
great immunity product and inflammation